Pet Ramp - Dog Ramps: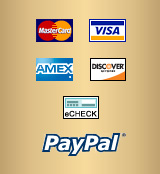 I have a 5-month Doxie and she is very small. She now thinks she is really hot stuff because she can now get on the bed by herself and on the couch with our dog ramps. Thank you from me and especially from "Tayi". Ramona
Thought you would like to see your customer, "Kelly." The dog ramp is wonderful and even helps me with my carpal tunnel from lifting him so much. Thanks!" Dee Dee
"I just want to say how terrific your product is. This is my third set of pet ramps." Dr. S. Trufolo
Just to let you know that our little Pomeranian, "Poopzee" uses your unique pet step everyday to go onto and off our very high bed. There is no way that she could do this without her PawSteps pet ramp. Ben S.
PawSteps are convenient lightweight pet ramps
and dog ramps that provide easy, pain-free
access to couches, beds, chairs, cars and
RV's for smaller, older, arthritic or disabled
dogs and cats. The unique no step ramp
design is preferred by pets.

No More lifting!

Pawsteps pet ramps
are lightweight (4-8lbs)

Portable & extremely durable
dog ramps supporting 120 lbs

Carpet Snaps on and off
dog ramp for easy cleaning

No ramp assembly required

Lifetime warranty
<
Small Pet Ramp (Narrow)
Weight: About 4 lbs
Dimensions:
17" H x 13" W x 21" L
Large Pet Ramp
Weight: About 7 lbs
Dimensions:
17" H x 18" W x 21" L
Extension for Large Pet Ramp
Weight: About 10 lbs
Dimensions:
24" H x 18" W x 12" L
Sometimes Pets just need that extra step up. Whether it's a little dog needing to be carried up on the bed, or a big dog with a hip problem, or any pet along on an RV camping trip, sometimes it's just not convenient to lift and carry your best friend back and forth.
Enter the multi-purpose PawSteps Pet Ramp / Dog Ramp. Dogs take to this pet ramp quickly, often immediately, and you'll enjoy the freedom that this lightweight, portable pet ramp / dog ramp affords. But where other carpeted pet ramps can get wet, stained or smelly, the high quality carpet snaps off for easy cleaning. In addition the lightweight PawSteps Dog Ramp / Pet Ramp comes pre-assembled, so you and you're dog or cat can start to enjoy your Pet Ramp / Dog Ramp right away.
CALL TOLL FREE - 877-472-9783
Order your Pawsteps Pet Ramp / Dog Ramp today!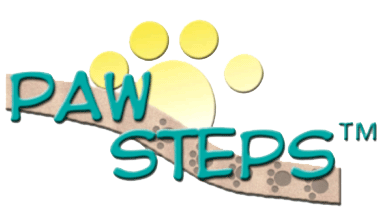 PawSteps, Inc. • 132 N. Las Posas Rd, Ste A • San Marcos, CA 92069
Phone: 877-472-9783 • Fax: 858-554-0397
Copyright 2007-2014